All Out is a ministry where students 6 thru 12th grade come for a time of fellowship and life application bible study.
The definition of "All Out" is "to do with maximum effort."
In Matthew 6:24 Jesus tells us "No man can serve two masters;  For either he will hate the one and love the other, or he will be devoted to one and despise the other."
He is telling us that we are going to either serve Him or serve the world.  So, if we serve Him with our maximum effort we can live the
ALL OUT Life!
This is our goal for our students!
This ministry is designed to help our students grow in their relationship with Christ, develop lasting friendships, and have a lot of fun while doing it!
Sunday Morning Bible Study at 9 AM for the Junior High students – Grades 6th through 8th.
This class is specifically designed to meet the needs of these students with activities and age appropriate Bible studies and stories.
Sunday Morning Bible Study at 9 AM for the High School students.
In this class we are digging deep and tackling many life issues that they face through studying the word and deep discussion times.
Wednesday evening Bible Study at 7 PM is our combined group – Junior High and High School, and is a time of Bible study and fellowship.
For more information about upcoming events contact us at:
youthpastor@pearlandnewharvest.org or 713-436-2444
"WE MUST GO ALL OUT IN CHANGING THE LIVES OF TODAY'S YOUTH:
ONE LIFE AND ONE SUCCESS AT A TIME"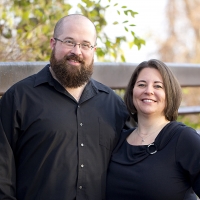 Sunday
9 & 11 AM
Wednesdays
7 PM
Address
12216 West Broadway
Pearland, TX 77584