The Usher/Greeter Ministry provides every member, visitor and guest with a warm welcome in the form of a smile, hug and/or a handshake. Usher/Greeters help assist with seating arrangements, give direction on the location of the sanctuary, children's church, information desk, giving station, restrooms, and more. The main focus of the ministrt is to make every member and guest feel welcome during their attendance here at New Harvest.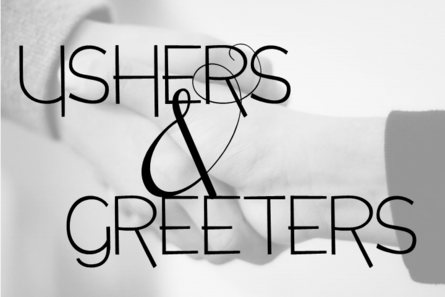 Please see Paige Patterson to become
involved in this exciting ministry!